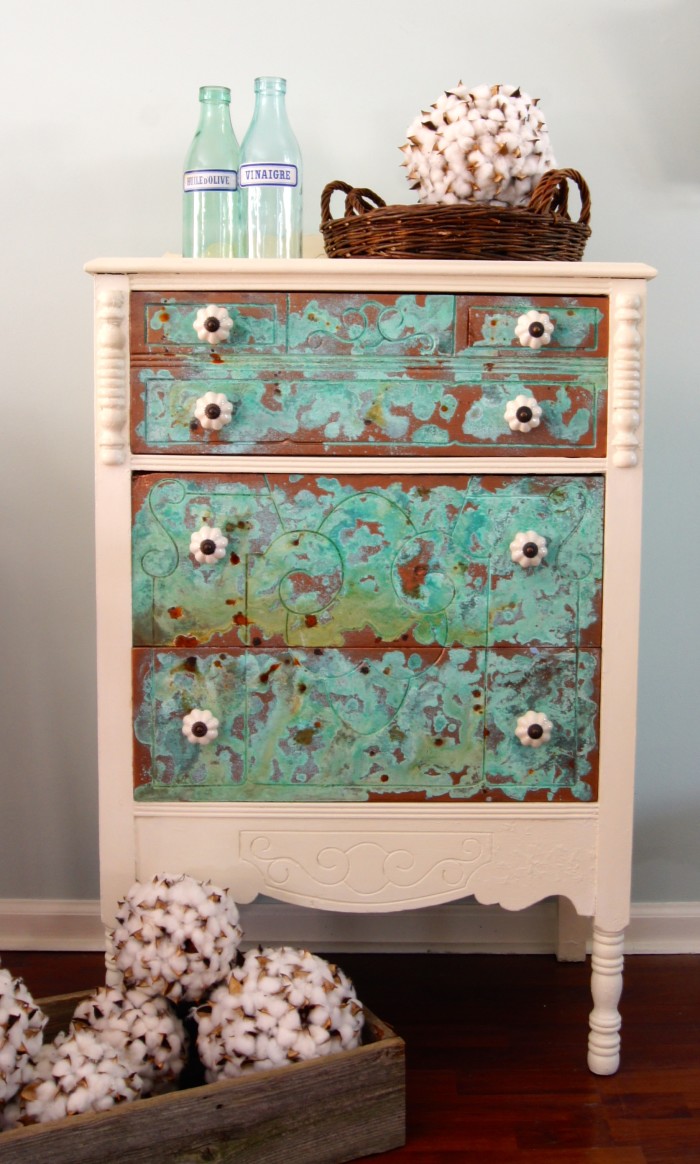 a big treat for mrs. jones was attending a recent workshop at art & soul huntsville (yes – getting to be a student!), delving into some fun new products to bring home to our customers. though i've been using modern masters' reactive metallic paints for a long time, our terrific prof melody brooks (of hoity-toity peacock) taught us so much more that the products can do and to develop really intense patinas using the mild acids that accompany the paints.
we decided to give the copper a try on this junk-shop dresser with cute details that jessica had rescued. the body is painted in old white chalk paint® and finished with clear wax. the dresser drawers are done in the reactive copper paint, with a little spatter of iron paint, too. then the patina solutions were applied generously, with the drawers level and upright, so the solution could sit in place without dripping. after drying overnight, the oxidation process was complete.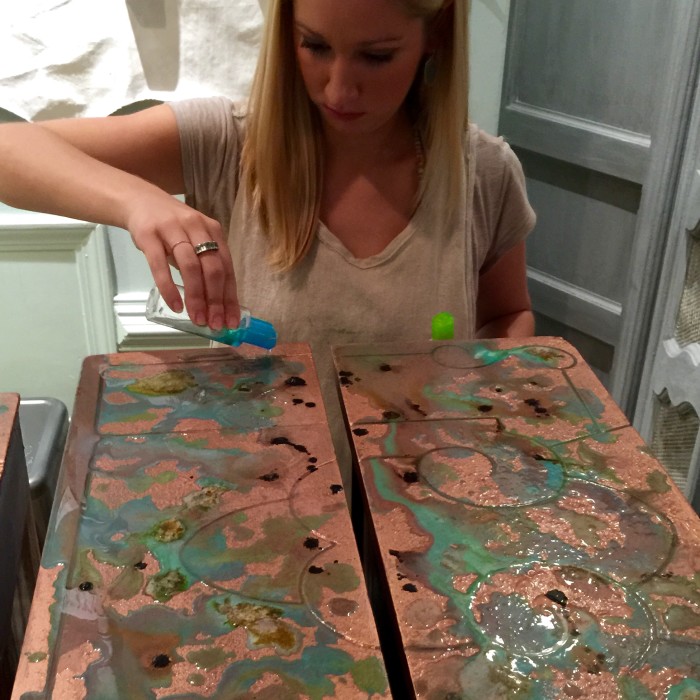 (here's lindy, our super-science girl, putting the patina process into play.)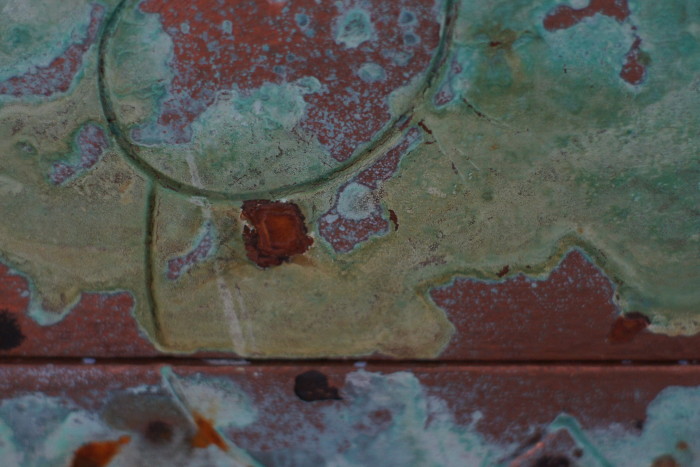 ivory ceramic knobs tie it all together.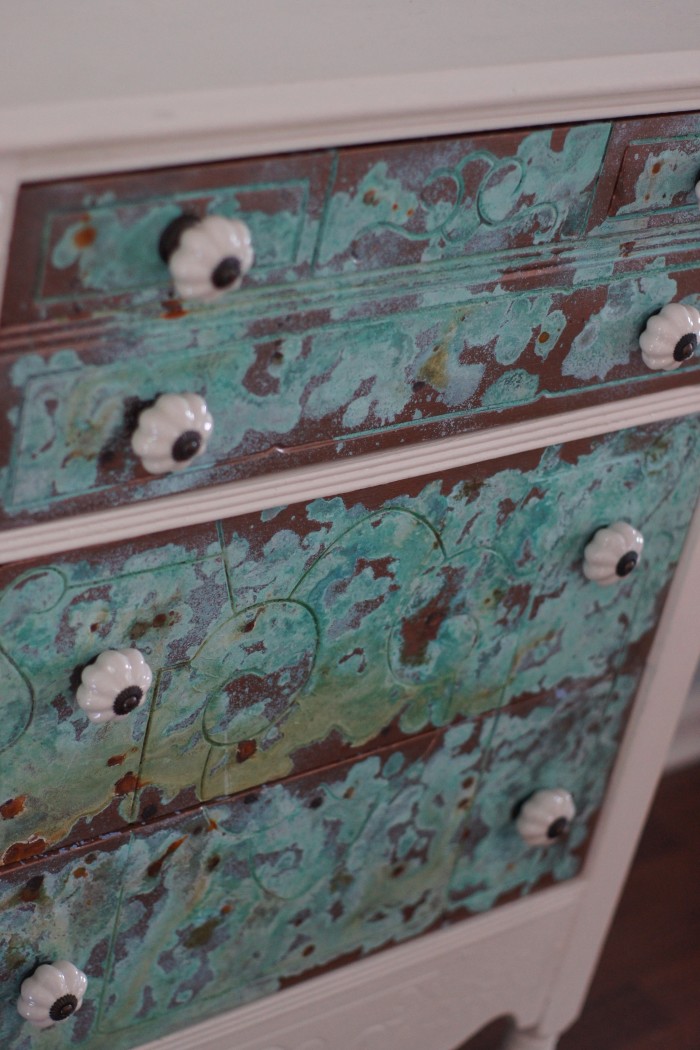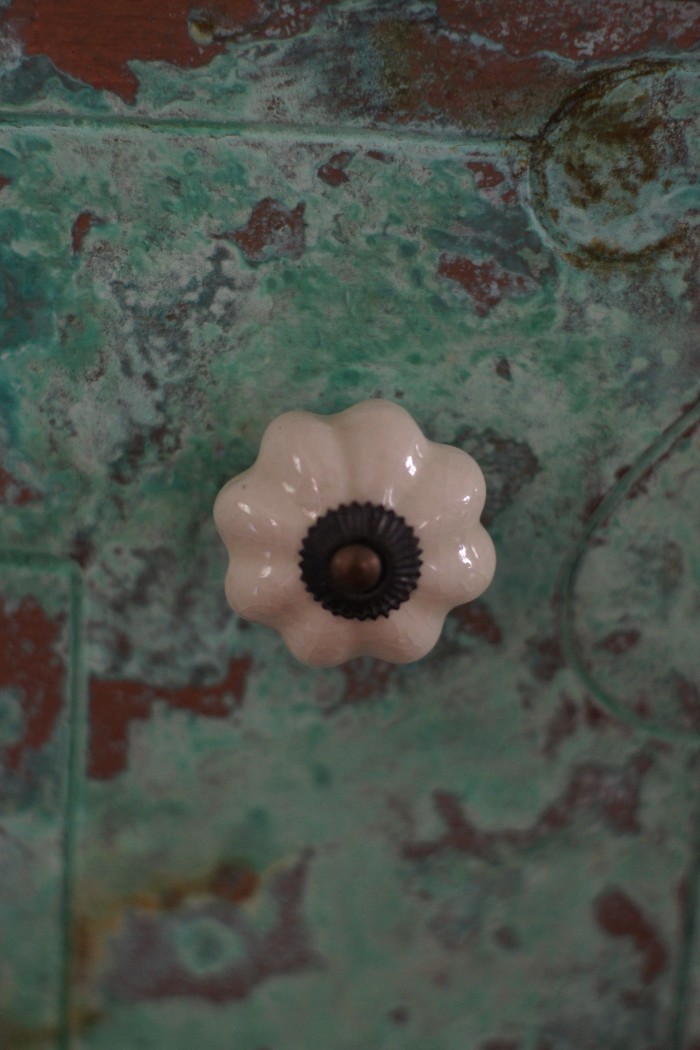 the full line of reactive paints is on our shelves now, and this adorable dresser is ready for a new home, too…available at our germantown shop.
finally, here's a snapshot of one of our students' projects at our 'l o v e patina?' workshop last week…L – bronze, O – copper, V – iron & rust, E – copper & iron together:
we'll be doing this workshop again soon. sign up for our newsletter (on the home page) to get the scoop first.