we lucked into this handsome dresser at a sale in rural mississippi. heavy and solid, it has great, simple lines, and nice details on the legs. bonus: the original casters and hardware were all intact.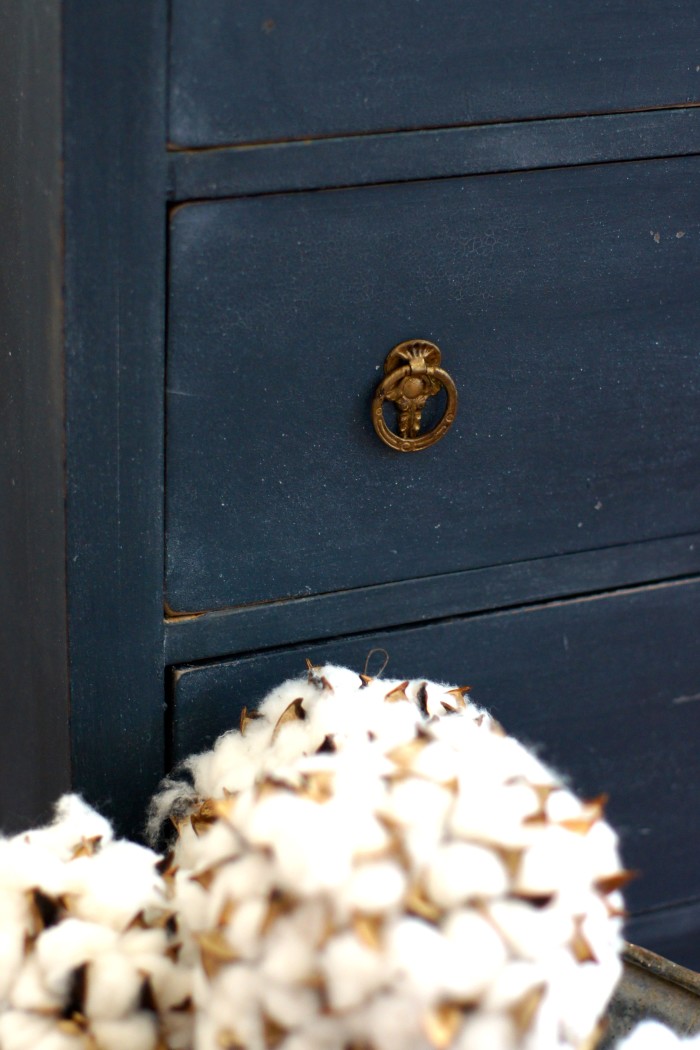 with a little bit of a masculine feel, we thought it was a perfect piece for the yummy midnight blue that miss mustard seed calls 'artissimo.' renee and meredith teamed up to give it a thorough cleaning, and then two coats of paint. as we hoped it would, the milk paint crackled nicely where the old varnish was full of texture.
after gently distressing the edges with sandpaper, we mixed miss mustard seed's white wax and antiquing wax in just-about-equal parts to create a pewter-y gray. it got down into the nooks, crannies, and cracks, and softened up the color just a bit. then renee used 'antique gold' gilding wax mixed with annie sloan's dark soft wax to freshen up the old hardware.
the overall effect is like a great pair of jeans with brass buttons. some attractive little white specks showed up when we sanded it…a characteristic of milk paint. 'levi 501' is for sale at our midtown studio now happily installed in a stylish bachelor pad.