this sweet old pair of nesting tables had been in a friend's storage unit for a long time, and just needed a good home – which mrs. jones was oh-so-happy to provide.  here they are, before: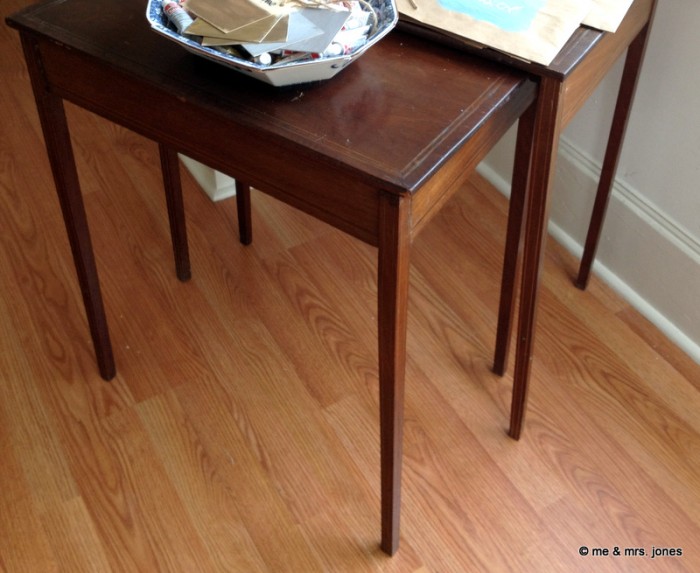 the back leg on the bigger table had been broken and mended and broken again, and they were water-stained and tired.  still, the set is elegant and has lots of living left to do.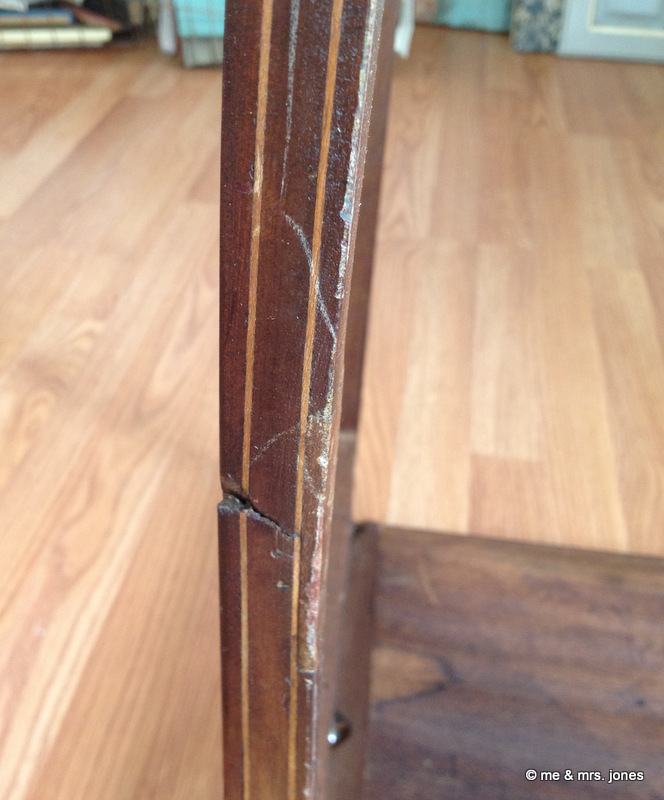 i have been feeling a little nostalgic for a favorite table done a while back, and wanted to repeat tobi's sharp color combination…something about the inlaid lining details on these reminded me of that piece (which i adored, despite the tedious taping.)  i wanted to honor that original detail here, and not just cover it up.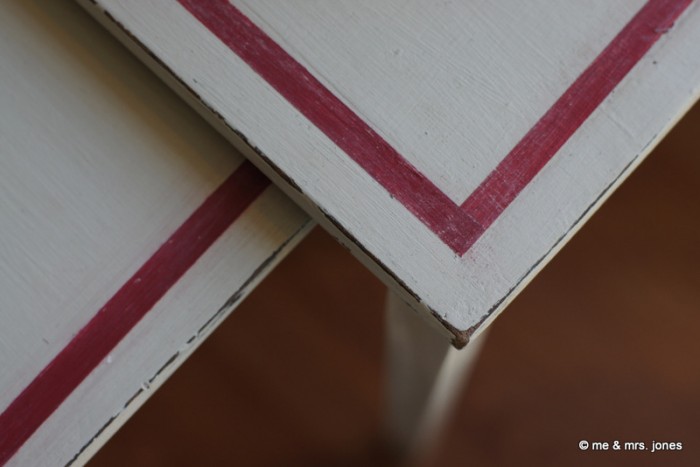 the easiest, most efficient way to get these tables back into service was with chalk paint™ and soft wax.   after pointing kim towards benjamin moore's seashell, she (being the brilliant mixologist that she is – she and jessica both have such an incredible knack for combining colors, it's crazy…come by the studio and see them anytime for help, by the way!) concocted a combination of country grey, paris grey and old white for the perfect oyster sort of hue.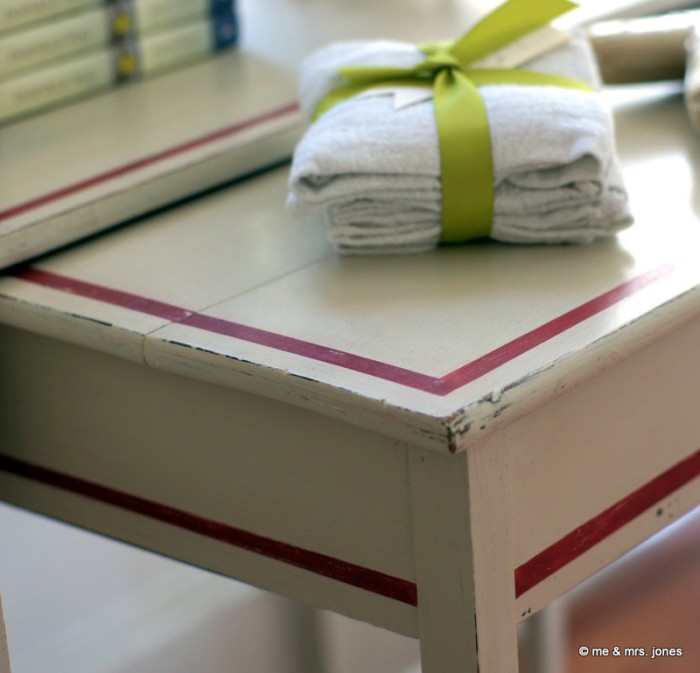 a cocktail of emperor's silk and emile with a splash of napoleonic blue made a nice deep raspberry-red for the lines.  a little clear soft wax, a gentle rubbing-back at the edges, and it's ready to go.
{students at our workshops know that i am a stickler for a well-worn leg on a distressed piece.  authenticity, please, people!}