here is another table created by my neighbor, gary (the salvage king), from around the corner at gary's antiques. using a set of reclaimed legs, he built a table for me to use in the classroom at the studio. (it also comes in handy when friends come to lunch.)
here is the before: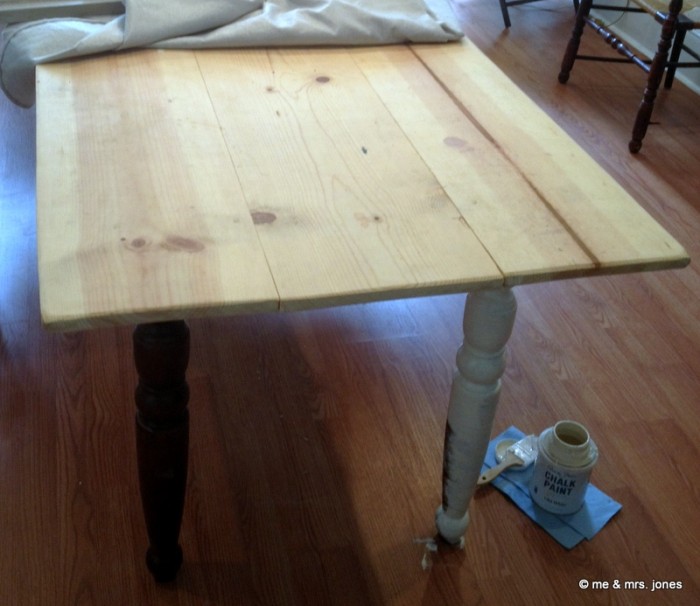 kim used chalk paint™ in graphite as a base coat on the top, and did a fabulous job on the apron and legs with old white and dark wax. i added a little water-spotted wash on top using louis blue, to give a sort of weathered zinc appearance.
to create this look takes a little bit of trial and error. working one plank at a time over the dry graphite paint, i brushed a mix of 50% louis blue chalk paint® and 50% water across the surface, using a 3″ chip brush and long strokes. where the 'wash' layer needed a little more softening or blending, i pulled it with a soft t-shirt rag, giving a strie look. in some places, i spritzed the wash with water, allowed that to sit for a minute, and then gently patted those areas with cheesecloth, absorbing the excess water and creating spots.
kim finished it off with clear wax, some streaks of dark, and a good buffing.