here is a cute table found at the recent shelby county flea market…sweet & sturdy, but with a damaged top.  before: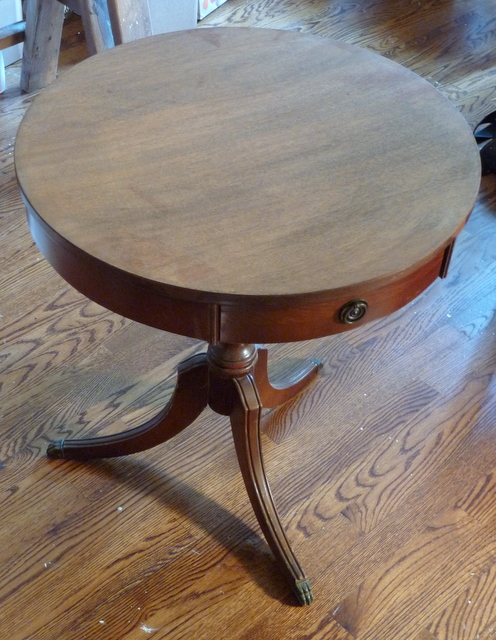 and after.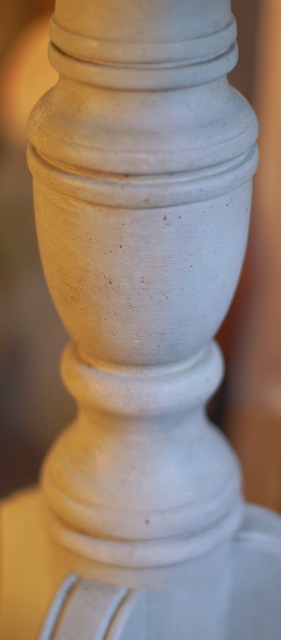 (if this scheme looks familiar, it's because this recent dresser project was such a favorite, i wanted to use those colors again.   apologies for the early summer re-run.)
24″ diameter on top, 26.25" tall.  it will be at market central on friday.