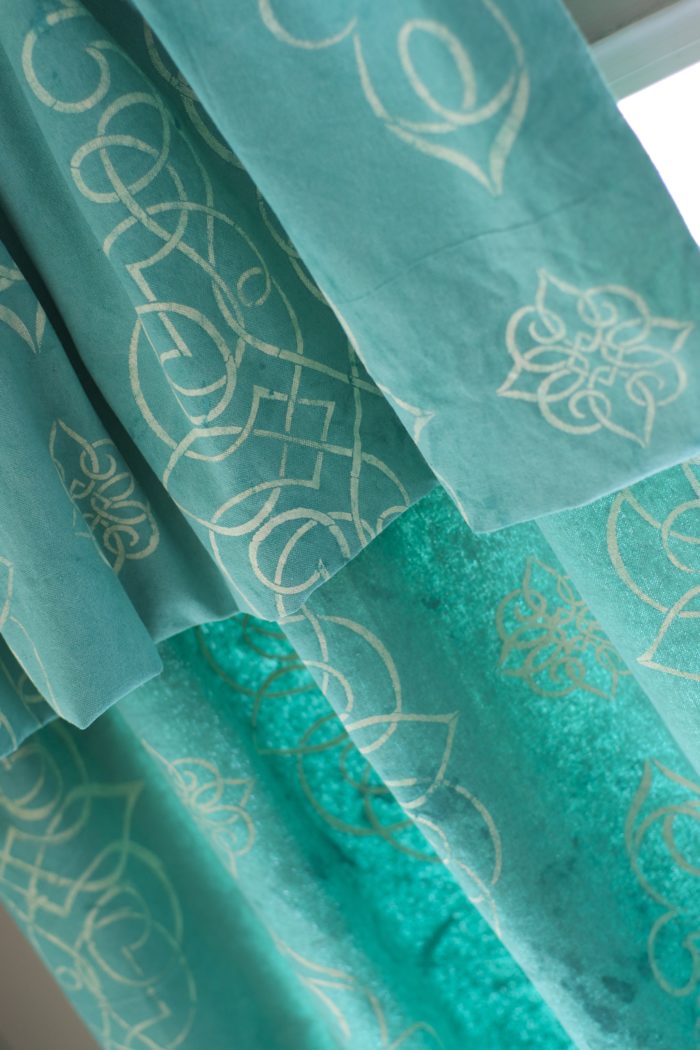 to add a little softness, warmth, and boho pizazz to a less-than-lovely window at our studio, we created a curtain using a 4×15 canvas drop cloth, a stencil, and chalk paint®. the dropcloth provides inexpensive linen-like yardage, and comes pre-hemmed on all four sides. (washing and drying it first helps soften it up and allows it to take the chalk paint® dye a litte more readily.)
with annie sloan's paint in old white, a foam roller, and wallovers's large moroccan-inspired 'marrakesh', my intrepid helpers stenciled an allover pattern onto the cloth. stenciling before dying allows the pattern to fade into the dye a bit…that's the look we were going for. applying the pattern afterwards would keep it crisper and brighter.
smoothing the fabric onto a flattened-out box that's been spritzed with low-tack adhesive helps everything stay in place as you work, as does as spritzing the back of the stencil, though painter's tape is a good back-up. also, don't forget to off-load excess paint from the roller onto folded paper towels before taking the roller to the surface you're stenciling. that way, you avoid seepage from too much paint hitting the stencil.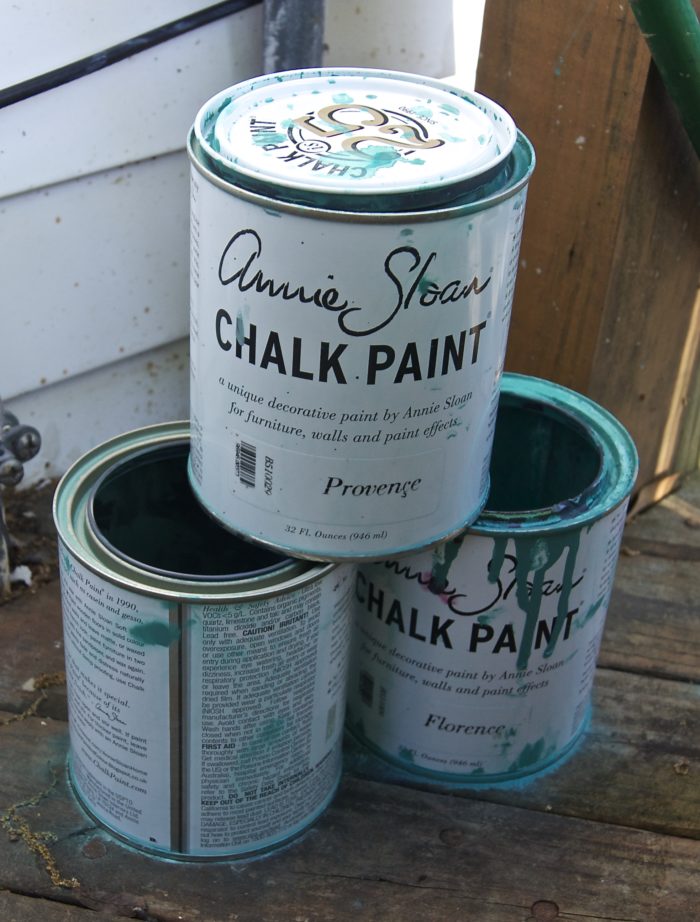 next, we mixed annie sloan's florence (and a tiny bit of provence) with water in a large plastic tub, 1 part paint to 20 parts water. (a discarded curtain rod did duty as a stirrer.) the dropcloth, loosely bunched, soaked for about an hour, with an occasional stir to keep the paint and water well-mixed.
we rigged a clothesline from a fence to the deck railing in the back yard, and let the curtain drip-dry overnight. a quick pressing with a steam iron softened it up nicely.
now it's tucked over a plumbing-pipe curtain rod, and scooted to the side to hide an awkward corner.
hardware-store chic!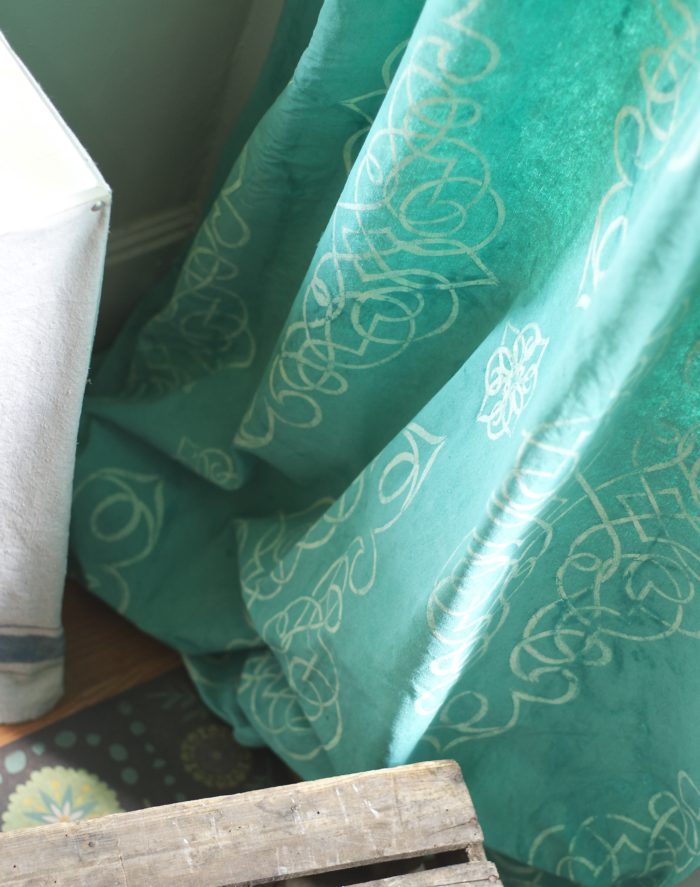 many thanks to the palette blog for featuring this project! follow the palette for lots more chalk paint® inspiration.