our intrepid woodworking friend, bill bradford, created these great reclaimed-wood USAs for us. in the spirit of independence day, we gave one of them a star-spangled treatment, starting with a coat of emperor's silk chalk paint®. (wood enthusiasts: don't worry, we kept lots of them unpainted…we like them that way, too! they're on hand at the shops if you'd like one of your own.)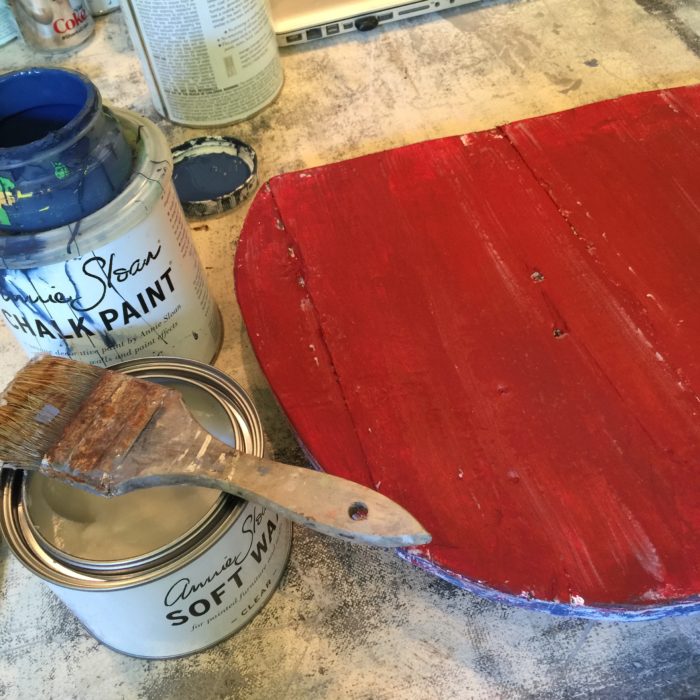 once that coat was dry, i used annie sloan's soft wax on a gnarly old chip brush and dragged it vertically, randomly, covering about 40-50% of the surface. on top of that, a coat of napoleonic blue, brushed lightly and quickly so that the wax doesn't get smooshed in with the paint. then, i forced the paint dry (with a hair dryer, held closely) until the paint began to crack, bubble and peel where the wax is layered underneath. i gently dragged a japan scraper (one of my favorite tools) across the surface, pulling off the peeling paint.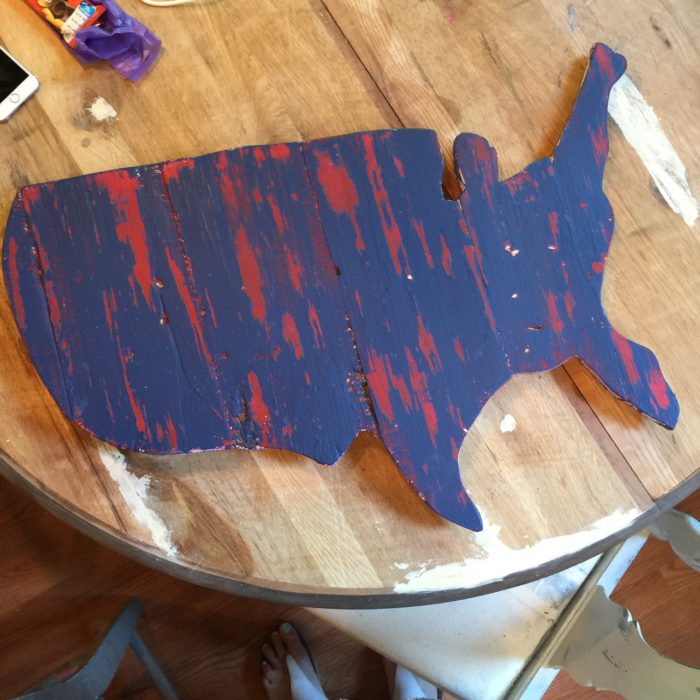 then, i made an old-school-style stencil: drawing stars on a piece of mylar with a sharpie, then cutting them out with nail scissors. (very sophisticated system, i know.) with chalk paint® in old white, i pounced in some random stars.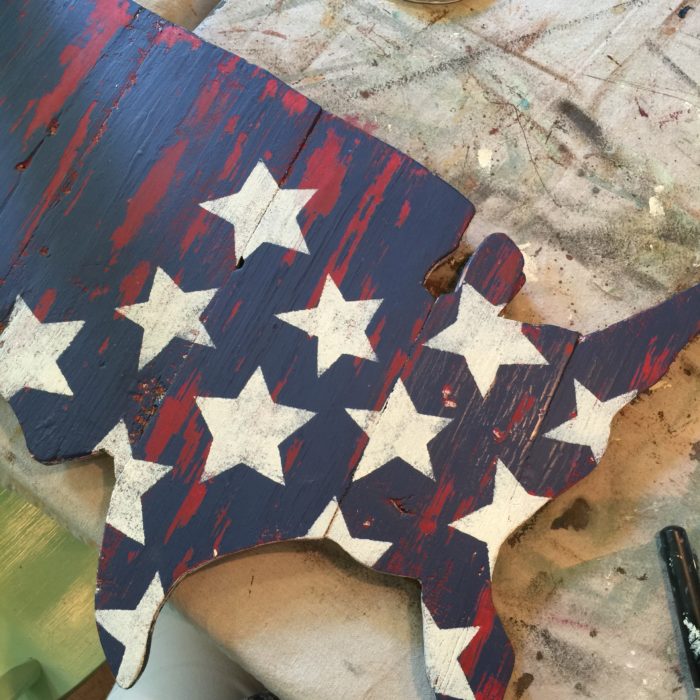 to give an old, faded look to the piece, i created a gray pigmented wax by mixing annie sloan's new black and white waxes together. no measuring, just a dollop of each till it got to the right shade. (this is cooking, not baking, people.)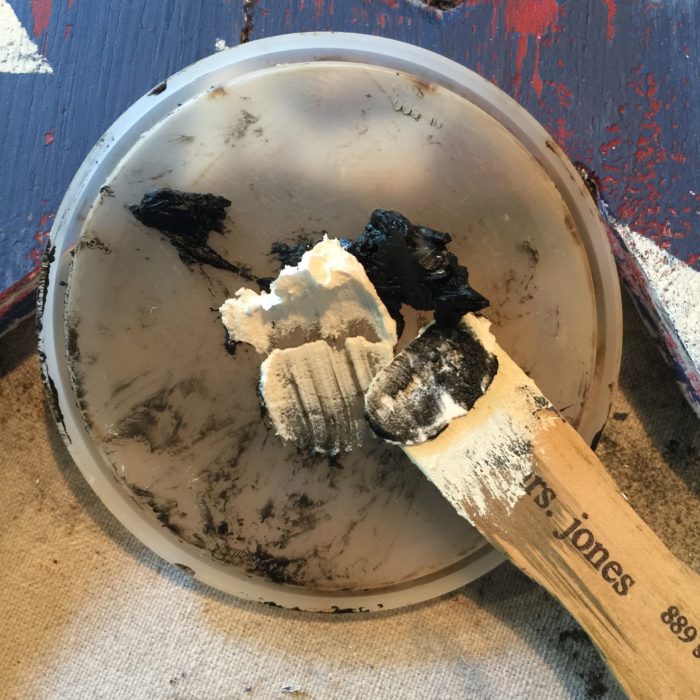 after brushing the gray wax over the whole US, i wiped the excess back with a clean rag. where there was too much gray, i used a smidge of annie's clear soft wax on a shop towel to clean it up a bit.
the wax gives such a pretty gleam! here is a close up of the cracks…i love the authentic weathered look that you can achieve with chalk paint® just by bossing it around a little, with some heat and wax…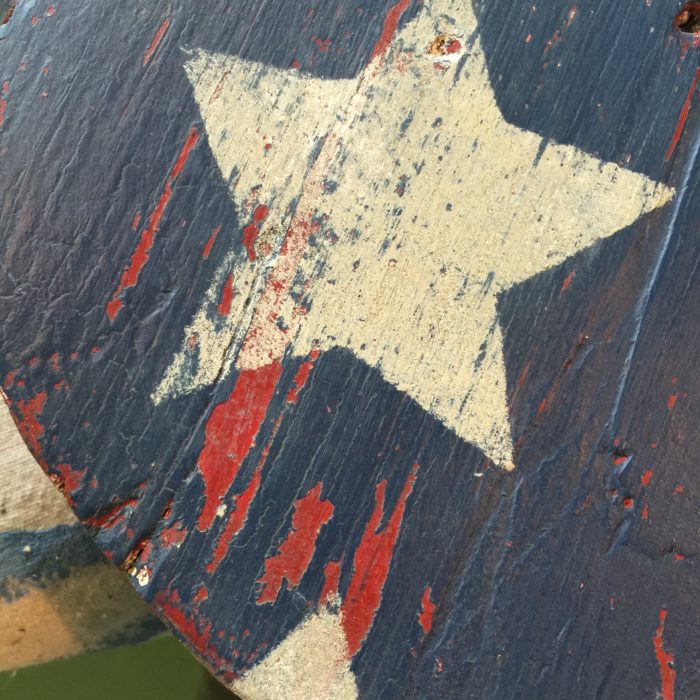 all done! happy 4th of july, y'all!