this cute but time-worn nightstand is making the transition from a grandmother's attic to a a very stylish 9-year-old girl's room.  before any of you mahogany/walnut/cherry-lovers out there rush to judge mrs. jones, please keep in mind that this piece was in dire need of refinishing…and isn't it better to have it back in use, rather than hidden away in a hot, humid attic?  i truly think so…but know that there will be other opinions.  (which i hope will be kindly expressed.)  all that aside, here is the before: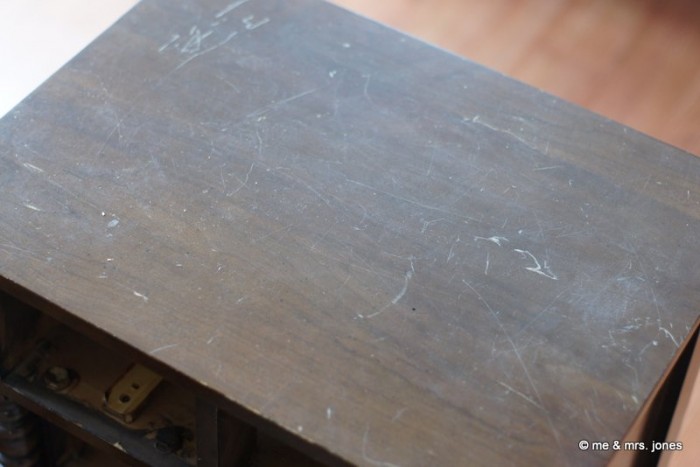 my lovely client requested a high-gloss silver finish to work with lillian's grown-up new lilac and gray bedroom scheme.  (on-site photos with the cute back-ordered crystal knobs have been promised.)  in the meantime, here is the pre-delivery after:
this piece required a little sanding to smooth out the surface.  as you know, with a glossy finish, the smallest imperfections are magnified…that little speck of something or another can end up looking like a boulder.  so, sanding and tacking away all the dust and grit is really important.
i primed first with stix, a great water-based undercoat, and then painted on two coats of modern masters' metallic in silver.
after another sanding and wipe-down, two coats of high-gloss polyurethane went on, for the depth, shine, and durability that lillian's mom asked for.  the poly does have an amber tone to it (which in some environments may deepen over time) but i really like the way it mellows out the silver and warms it up a little.  it's tricky to use this topcoat over light paint colors, but over metallics it gives a nice softening effect.  i think that the brighter look really plays up the cute details on this piece.