lots of you lovely readers are familiar with annie sloan's gorgeous palette of 32 chalk paint® colors, but did you know she has other mixes that she's named as well? one of mrs. jones's favorites is 'hydrangea', a combination of scandinavian pink and old white. it's what katie used to freshen up the inside of this cabinet…first, proving once again the depths of her patience with this exercise in gluing and clamping:
(which was totally my fault because the cabinet got left on the back porch in the rain, and some of the veneer layers came undone. *winces.*)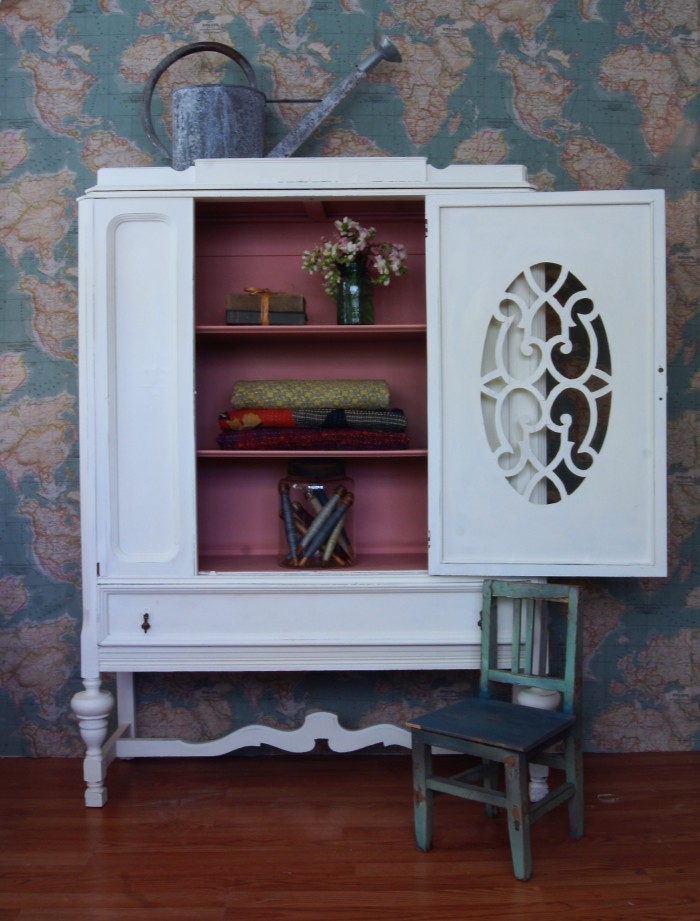 once it was put back together, katie cleaned it up with dirt-ex, painted the outside with two coats of old white chalk paint®, and then mixed scandinavian pink in, 2 parts old white to 1 part scandi, to create 'hydrangea'. the inside of the drawer was done with straight scandinavian pink.
to seal it, we used annie's clear wax, and then just eased back the paint at some of the edges, using 220-grit sandpaper to distress the finish slightly.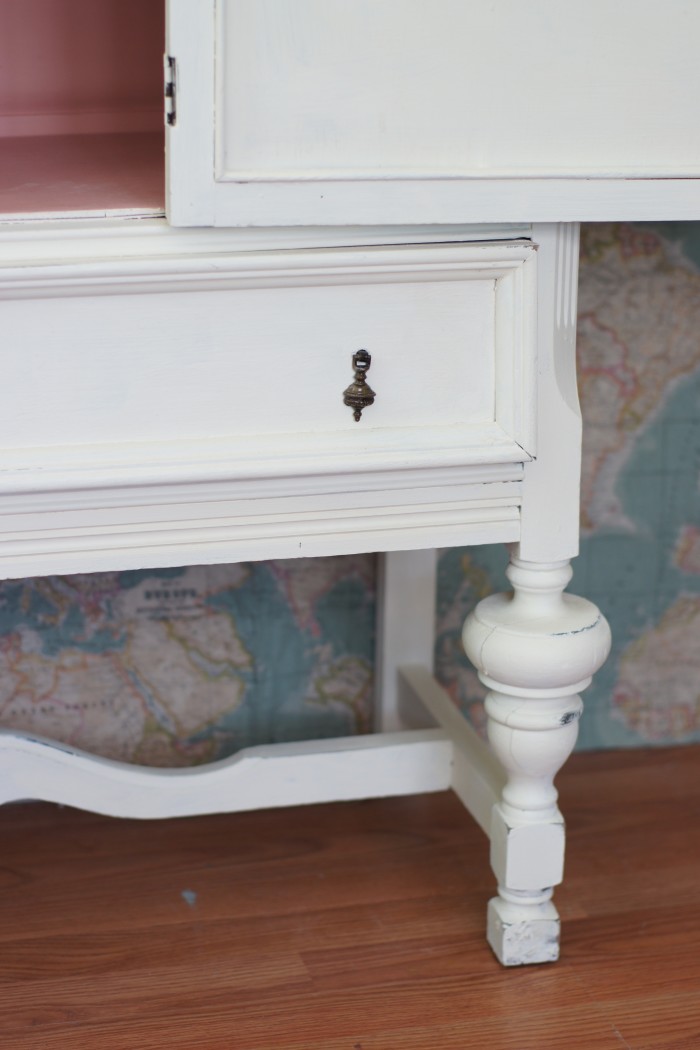 in the background is annie sloan's vintage world map fabric, which, at 110″ wide, is terrific for upholstering walls as well as making duvet covers and shower curtains and anything else that calls for sophisticated snazzifying. we carry this fabric on the bolt at our midtown shop, and can special-order any of annie's 10 other patterns that are available in the usa…come peek at swatches if you'd like. the cabinet is available for sale in midtown as well.