thanking goodness that the world didn't end a few days ago, mr. jones and i welcomed the new year with friends at our house for cocktails & dinner…our favorite night of the year.
it was a great chocolate-brown-and-gold opportunity to use a new stencil from wallovers to make patterned table cloths…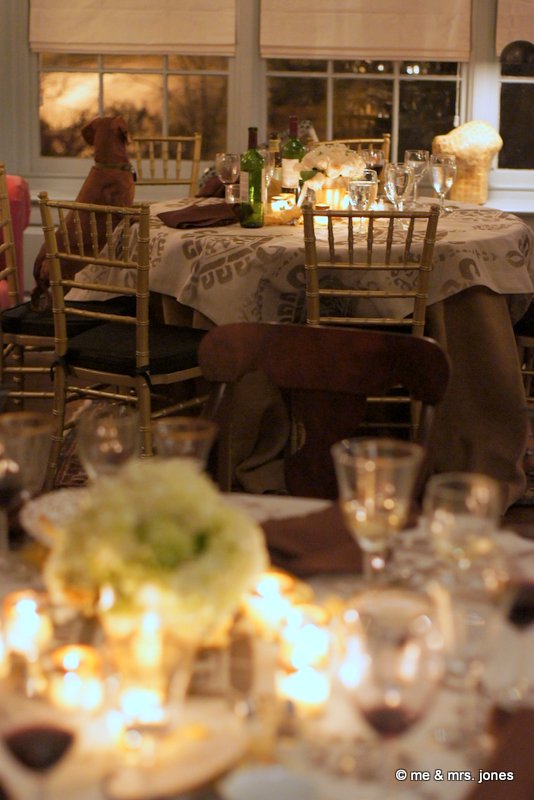 another pattern from stencil me in that made perfect mayan-calendar-esque placecards (on pre-cut round cardstock from michael's – who knew?)…
to gild rocks that charlie collected for me, along with flower pots…
and for meg to dip oreos (which bear an alarming resemblance to the mayan calendar!  have you examined an oreo lately?) into almond bark and edible gold glitter as take-away treats.)
votives were dipped into modern masters' tequila gold paint for a sparkly, drippy rim.
as a final (cheeky!) goodbye to 2012, my pal perre created a mayan temple out of goat cheese, with red pepper jelly standing in for the human sacrifice.  hilarious and yummy!
other than a little rain and the fact that our friend john did not wear a feather poncho as promised (technical issues, i am sure!) it was a lovely night.  happy 2013 to you all.