mrs. jones has had to be away from custom work for just a bit, but a project for a wonderful neighbor was just too good to pass up. two doors down from the little pink house, an extensive renovation has been under way for several months. my neighbors had found some yummy old doors in new orleans, but the existing paint was a shambles – falling off in chunks – and had to be professionally stripped. the doors arrived at our studio bare, clean, and ready to go, but my lovely clients really wanted the crusty, crumbling look back again.  chalk paint® to the rescue! using paris grey, old white and graphite, plus a secret (!) ingredient, we were able to (almost) replicate the look of years of weather upon layers of paint.
a layer of wax on top of the paint gives it some protection, but we left it barely-buffed and matte for a more authentic weathered look.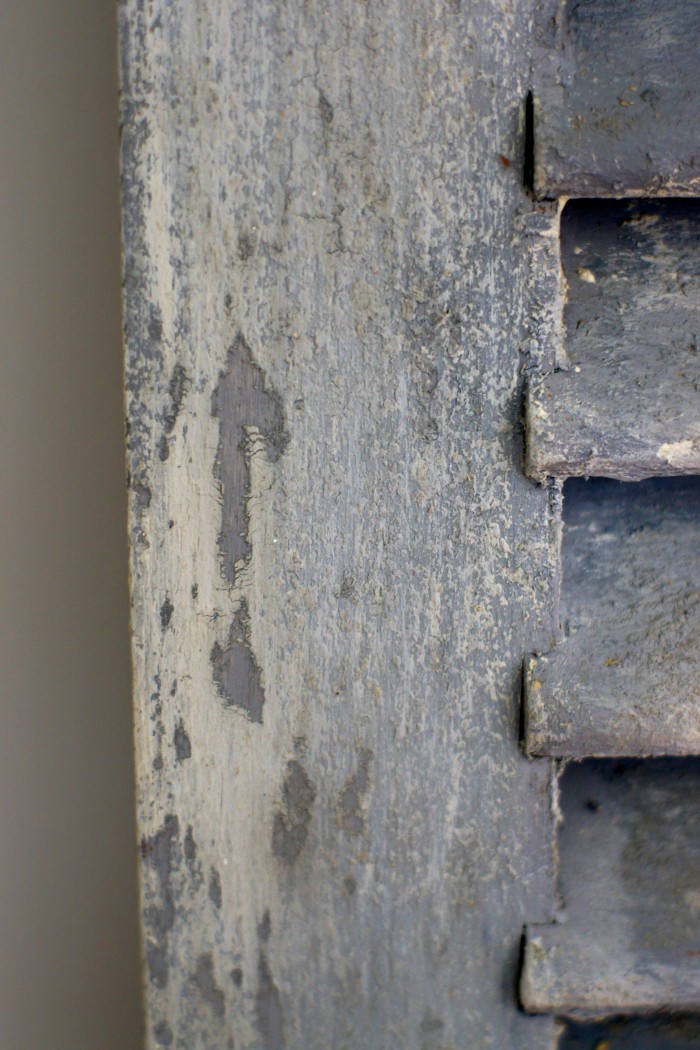 they've designed a bar/storage area to be hidden behind the doors, mounted on a track, barn-style. i love their minimal-and-clean-but-rustic-and-textured-kitchen.