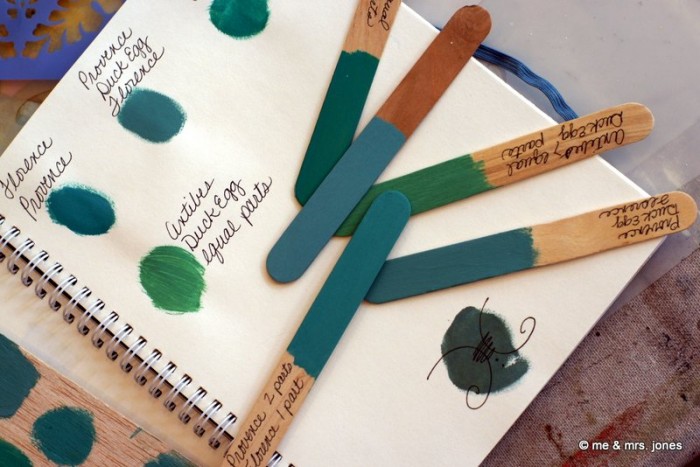 as regular readers know, mrs. jones and her fellow chalk paint™ stockists are super-excited about annie sloan's recently released work book: for your colour & paint ideas & inspiration.  annie has (literally) written the book on decorative painting 24 times over, and is at work on yet another painting guide to be released this spring.
in a workshop coming up on january 5th, we are going to stretch our creative selves and delve into the work book, playing with shades, tints, and combinations of color using chalk paint™, creating our own color wheels and getting a firmer handle on which colors look best on what style pieces.  there are two spots left…we'd love for you to join us!
here, we challenged kim to match the blue of these vintage ball jars from the nashville flea market.  she came up with several beautiful blue/greens, and nailed it perfectly, don't you think?