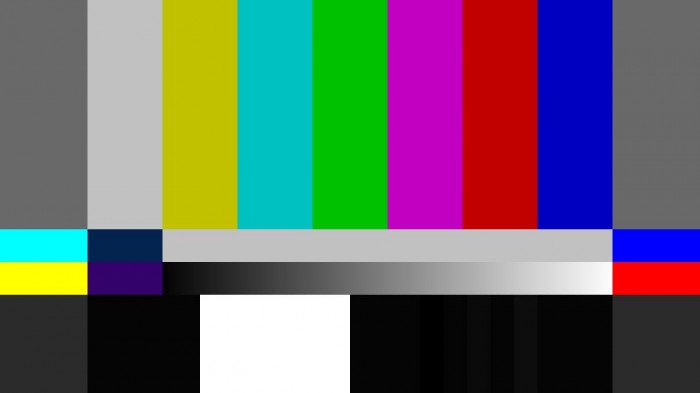 please excuse the technical difficulties and the lack of posts here lately…a stolen laptop & photographs & a steep learning curve with new machines, a son leaving for college and twins beginning high school…it's all been just enough to derail mrs. jones's blogging efforts.
there is much to tell from a very productive summer: our interns painted lots of pretty pieces, we doubled the space at the studio and rearranged it all, hosted a training event for miss mustard seed's milk paint with lovely folks from all over the country and canada, and attended haven (where i got to have fun with my annie sloan unfolded pals) – lots learned and gained and done over the past few weeks.
details are coming, i promise!  i hope your summer was fabulous and full of fun and that you'll check back soon.
(above test pattern image from wikipedia.)